By Jaime on December 18, 2010
You may have heard of TIVI before — they make these really cool wooden purses that have been abuzz on the internets for some time. I didn't know this but they also make these beautiful wood inlaid rings. Each ring is made from brushed stainless steel inlaid with ebony or regular zebrawood, available in two different styles.
By pk on December 17, 2010
By Ryan Carson on December 16, 2010
Gmail just rolled out an awesome new feature: The ability to 'undo' mistakes to your Contact list, up to 30 days in the past. If you accidentally delete a contact or sync with the wrong device and destroy your contact list, you can undo it all. Nice!
By Jaime on December 14, 2010
These firewood holders by Iron Design Company are very elegant.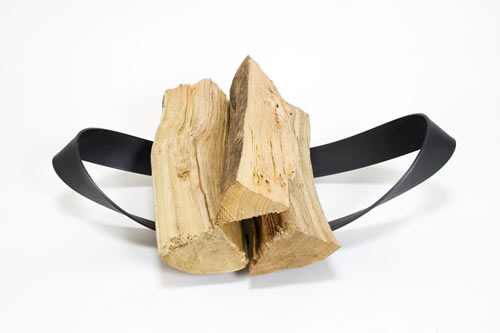 Wood Rack
Made from one strip of steel, this curving firewood holder is dynamic as it is functional. Bent, joined, and bent again, the holder features pine runners along the bottom to protect the floor.
By joel pirela on December 14, 2010
-joel
By Lukas Hermann on December 14, 2010
The first thing I thought of Lab, the new software highlight from LateNiteSoft was: "Why isn't name already been assigned to another app." Because it's also the perfect name for this app.
By alex on December 10, 2010
Google Author link