By joel edwards on November 19, 2010
Going 0 to "cool" in 4.5 seconds, the FridgeCouch Series takes old refrigerators and car seats and turns them into hip couches that anyone would enjoy sitting in.
-joel edwards
Read more on "Cool" Couches Made From Recycled Refrigerators…
By Chris Burns on November 19, 2010
Welcome to the Mjölk Sauna! This project is a contribution to the world made by the fine designers over at Mjölk Architekti, a public space utilization in the city of Liberec in the Czech republic. It's a sauna, a standard enough sauna in which you can go for a nice steam, but the location is quite significant: on an abandoned concrete platform located several dozen meters away from a popular public promenade and beach.
By dornob on November 18, 2010
[ Filed under More or in the Gadgets & Tech category ]
This project takes the idea of a universal remote to an entirely new level, turning a 2D-focused controller into a 3D shaper that lets you make furniture appear straight out of the floor, then morph or disappear in moments.
Read more on Space Sculpting: Futuristic 'Remote-Control Room' Concept…
By Taylor Gilbert on November 18, 2010
Karen Bit Vejle's amazingly detailed handmade papercutting.
One of the major advantages of lasercutting is the ability to achieve extremely detailed shapes fairly easily. In spite of, or maybe because of, how easy it is to do detailed work digitally, some artists remain devoted to doing intricate work by hand.
By joel edwards on November 18, 2010
Studio Makkink and Bey have created a very interesting series of furniture based on the re-use of shipping crates.
-joel edwards
By Eleanor on November 16, 2010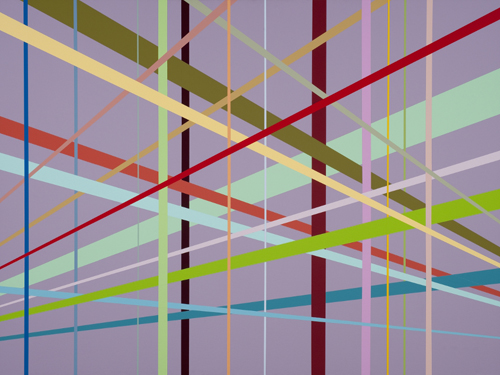 "Hot repl1ca w4tches from 2008″ by Timothy J. Horjus
Turning Art, the Netflix of the art world, is changing the way we adorn our walls. Hand selected artists are added to a personal queue that can span from traditional works, to conceptual pieces. Plans start at $9.99 a month and every dollar spent earns credit toward purchasing power on pieces you've fallen in love with.
By Jesse on November 15, 2010
This was a SNIB (Schell games Non-Intellectual Book club) reading a few months back. It is definitely one of the most unusual science fiction books I've ever read. It has a distinctly feminine perspective, though most of the characters are male. It is quite interesting to put it side by side with another recent SNIB reading, The Left Hand of Darkness.
Some spoilers below. 
At first, I couldn't relate to this book, or any characters in it. But gradually, they began to grow on me. Soon, it was really a book about characters, and not so much about events. The events are incredibly bizarre, and I found myself grinding my teeth in frustration at the unrealistic actions and reactions the characters were having to events. Like, you spend a year traveling to a distant planet, and when you get there, you don't bother to attempt radio communication with the inhabitants, who you know have radio communication. You just put down and land. But, I understood — if the characters acted with any common sense, the peculiar story would not have been able to happen, and the point of the story is to question our relationship with God and the universe, I guess.
So, in short, this is, without a doubt, the best book I've ever read about a priest getting sodomized by aliens.
By Jeffrey Sambells on November 12, 2010
I'm working on an update to a Google Maps project and was confronted with a bit of a dilemma. As part of the UI, we wanted to "blackout" the map but leave a rectangular hole in the middle. Basically a polygon with a hole, or a donut/island polygon as they're known in the mapping community. After a little frustration I figured out how to accomplish it with the Google Maps API.
Google Author link