By pk on October 25, 2010
By bhorowitz on September 21, 2010
Shortly after we sold Opsware to Hewlett-Packard, I had a conversation with the legendary venture capitalist Doug Leone of Sequoia Capital. He wanted to hear the story of how we went from doomed in the eyes of the world to a $1.6B outcome with no recapitalization. After I took him through the details including several near bankruptcies, a stock price of $0.35/share, unlimited bad press and 3 separate layoffs where we lost a total 400 employees, he was most amazed by the layoffs. He said that during his over 20 years in the venture capital business, he'd never seen a company recover from consecutive layoffs and achieve a billion dollar plus outcome. He said that he'd bet against that every time and wanted to know how I did it. Since my only experience was the great exception, I needed more information. I asked him why all the other startups failed. He replied that the layoffs inevitably broke the company's culture. After seeing their friends laid off, employees were no longer willing to make the requisite sacrifices needed to build a company. He said that although it was possible to survive an isolated layoff, it was hugely unlikely that a company would experience great success. He added that building a highly valuable business after 3 consecutive giant lay offs accompanied by horrible prominent press coverage (we got taken apart with cover stories in both the Wall Street Journal and Business Week) was a complete violation of the laws of venture capital physics. Naturally, he wanted to know how we did it. After thinking about it for the last couple of years, here's my answer Doug.
By Shawn Blanc on September 2, 2010
Convicting piece by Dan Pallotta:
Worry isn't work. Being stressed out isn't work. Anxiety isn't work. Entertaining a sense of impending doom isn't work. Incessant internal verbal punishment isn't work. Indulging the great unknown fear in your own mind isn't work. Hating yourself isn't work.
By Brett & Kate McKay on July 2, 2010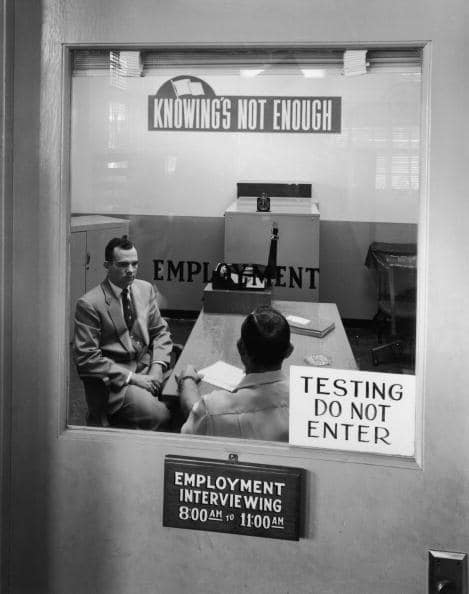 Job interviews can be nerve-racking. You have one shot to convince a potential employer that they should hire you instead of dozens (and maybe hundreds) of other qualified candidates. In this tough job market, a man has to be on top of his game during interviews if he wants a chance to land the job.
Read more on How Prepare for and Rock a Behavioral Job Interview…
Google Author link