By Fred on August 3, 2010
I lived with a guy named John Doyle in college. Like many people at MIT, John was brilliant. He instantly understood math and physics that sounded like foriegn languages to me. But he had his issues with drugs and alcohol that ultimately killed him before he reached 40. I'm saddended just thinking of John.
John had a theory he called 'the N+1 theory' and while he applied it destructively in his own life, I have often found great inspiration from it in mine.
The N+1 Theory states that there is always one more of anything.
Yesterday morning I was sitting at a cafe staring at my screen thinking 'what more can I write about on this MBA Monday theme?'. And then I thought about off balance sheet liabilities and I was off. N+1
I sometimes think that we've already seen every briiliant idea for a web service and then someone walks into my office and explains something fresh and new to me and I get that excited kid in a candy store look in my eye. N+1
I'll be in yoga class thinking that I can't possibly do another Vinyasa and then I do it perfectly. N+1
I have found that most of the time, there is always more where you think there is nothing left. You may have to look a little harder/deeper but it is there.
That does not mean that there is an infinite supply of everything. Math would say that when you extrapolate N+1 all the way out you get to infinity. But we are talking about life, not math, here.
I find the N+1 theory very inspiring. It is pure optimism sprinkled with tenacity and we need that in our work and our lives.
By Seth Godin on June 17, 2010
Not sure why you would want to reinforce the noise in your head that tells you not to speak up, stand out and do work that matters, but if you do, a surefire way to do it is to focus your attention on every piece of negative feedback in your environment. Or to imagine every possible disaster that could befall you, and to do it repeatedly. Or to carefully study anonymous comments, tweets and online reviews from people who don't like the work you're doing. Or focus on the one paragraph in your annual review called 'weaknesses'. Or spend the day thinking about the one slip of the tongue you made this morning…
By Alex Payne on January 9, 2010
Don't Be A Hero
My last work-related post, regarding the difference between criticism and negativity in the workplace, was well-received. I don't plan on this turning into Yet Another Business Advice Blog, but I figured I'd share one of the scant few other things I've figured out so far in my time working in tech.
By (author unknown) on January 8, 2010
A year or two ago, I came up with a brilliant scheme for handling my email. The problem, I decided, was that there was just too much of it. Spam was mixed in with notes from friends along with important things from work and todo items I'd written to myself. What I needed to do was go thru and sort it — pick out the really important stuff to handle right away and move the junk to the bottom. So I wrote a little program that would let me go through and sort my email into neat little folders ordered by priority.
By Ben Casnocha on November 11, 2009
Steven Pressfield shares his #1 lesson for anybody in the working world:
Nobody wants to read your shit.
He explains:
The market doesn't know what you're selling and doesn't care. Your
potential customers are so busy dealing with the rest of their lives,
they haven't got a spare second to give to your product/work of
art/business, no matter how worthy or how much you love it.
By (author unknown) on September 20, 2009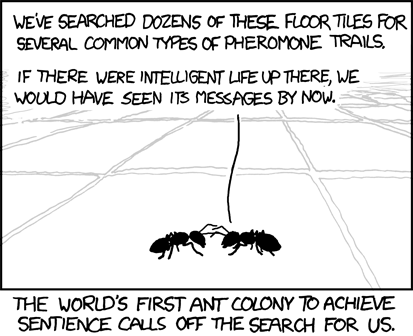 By Fred on August 11, 2009
We were in a board meeting today and the founder/CEO made a comment about a deal he's working on and I said "well you learned that well in school." He smiled and said, "we didn't go to school" (meaning college). I didn't actually know that, but it did not surprise me. I have learned that where someone went to college (or even if they didn't go to college) has absolutely no correlation to whether they will be a good entrepreneur or not. I don't pay attention to that part of a resume. I focus on what they've done in the work world, what they've shown they can do, and most importantly what they've done to date on that specific startup.
Read more on One Thing You Don't Need To Be An Entrepreneur: A College Degree…
Google Author link