By Shawn Blanc on December 8, 2010
Three clever and informative videos from The Department of the 4th Dimension. Profiling an espresso shot, a syphon pot, and a cappuccino at Intelligentsia Coffee.
By Jeffrey on September 9, 2010
Marketing and distributing your mobile apps can be tricky. One of the easiest but lesser know ways is to provide mobile users with the appropriate download links for their respective stores. Most mobile OSes provide special protocols or URLs that will launch the appropriate store apps when selected.
Read more on Direct Download Link Structure for Mobile App Stores…
By Eric Friedman on February 16, 2010
Image by Perfecto Insecto via Flickr
It is now cheaper than ever before to build and launch a web application.
If you are not savvy enough to build something yourself you can turn a spec project into a reality with a number of outsourced development providers such as rentacoder, guru, getafreelancer, and many more.
By Eric Friedman on November 5, 2009

One of the most powerful things I have learned over the past year is the immense amount of data that comes out of using a computer system, specifically some form an online web based experience. At Union Square Ventures, we refer to this as data exhaust, or sometimes called digital exhaust, because it is the excess valuable information that is left in the wake of using a service. The best services capture this information in an elegant and effortless way, without any barriers or friction.
By adamwulf on September 3, 2009
When a Mac running Snow Leopard is put to sleep, it attempts to hand off ownership of its IP address to its router. (This only works with an AirPort Extreme base station from 2007 or later, or a Time Capsule from 2008 or later with the latest (7.4.2) firmware installed.) The router then listens for any attempt to connect to the IP address. When one occurs, it wakes up the original owner, hands back the IP address, and forwards traffic appropriately.
Read more on Mac OS X 10.6 Snow Leopard: the Ars Technica review – Ars Technica…
By schaefer on August 3, 2009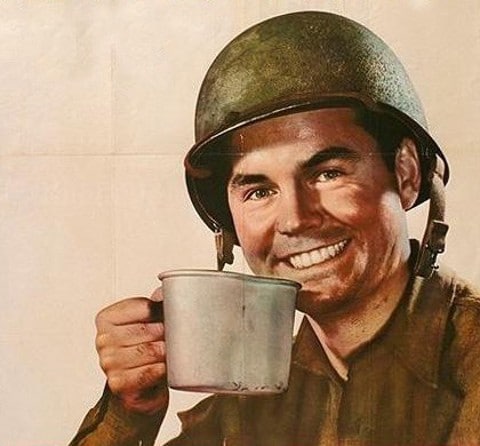 Every man should know how to brew a decent cup of coffee.  It's an everyday skill that should be passed down from father to son, like shaving or mowing the lawn. It's a manly ritual providing both utility and comfort.  Unfortunately, if you asked most men today for a cup of coffee they would either cast a worried, "help me!" glance to their wife or crank up the jet engine on their latest $300 instant coffee contraption, capable of grinding, purifying, and outputting unnatural amounts of brown acidic liquid, tasting something akin to lava, but definitely not coffee.
Google Author link