By Geoff Manaugh on July 15, 2010
[Image: Photo by The New York Times].
An 18th-century ship has been discovered deep in briny muck "flecked with oyster shells" at the bottom of a World Trade Center construction site. As the New York Times reports, archaeologists called in to investigate the find soon realized that "a wood-hulled vessel had been discovered about 20 to 30 feet below street level on the World Trade Center site, the first such large-scale archaeological find along the Manhattan waterfront since 1982, when an 18th-century cargo ship came to light at 175 Water Street."
The article adds that "a 1797 map shows that the excavation site is close to where Lindsey's Wharf and Lake's Wharf once projected into the Hudson."
[Image: Photo by The New York Times].
Recalling the buried ships of San Francisco that we explored several years ago, New York City stands astride landlocked boats, its foundations piled down through wrecks of hulls, grids of masts waiting to be uncovered, perhaps the whole island of Manhattan threatening to unmoor itself one day and set sail into the Atlantic. The prow of Battery Park, ramming through grey waves.
Like some magnificent fulfillment of Lebbeus Woods's "Slow Manifesto," all of the island metropolis-at-sea would embody "an architecture that rises from and sinks back into fluidity," rocking through rogue waves "into the turbulence of a continually changing matrix of conditions, into an eternal, ceaseless flux… drawing its sinews from webbings of shifting forces", like these buried ships far below, as buildings break down into maritime vessels according to other, more mobile tectonics, the city "struggling to crystallize and become eternal, even as it is broken and scattered" across the oceans of the world.
Manhattan is shaped like a ship, in any case.
[Image: Photo by The New York Times].
The New York Times adds that these blackened timbers now emerging beneath humid skies were clearly "more than just remnants of the wooden cribbing used in the late 18th and early 19th centuries to extend the shoreline of Manhattan Island ever farther into the Hudson River"—a fantastic image of potential structural confusion between the already highly artificial terrain of southern Manhattan (its "land" actually a thick gauze lodged inside "wooden cribbing" and held in place by seawalls and heavy office blocks above) and these strange foreign bodies of wooden ships, their diagonal counter-grids and unexpected stratigraphies piercing the underground matrix like slow bullets. Until, that is, a newfound archaeological buoyancy brings them up from the briny deep, like rare submarines surfacing in urban darkness.
Buried ships—flaws in the wooden crystal of the city—interrupting New York's grounded logic from below.
Read more at the New York Times.
(Thanks to Alan Mitchell and @magicandrew for the tip!)
By Brett & Kate McKay on July 2, 2010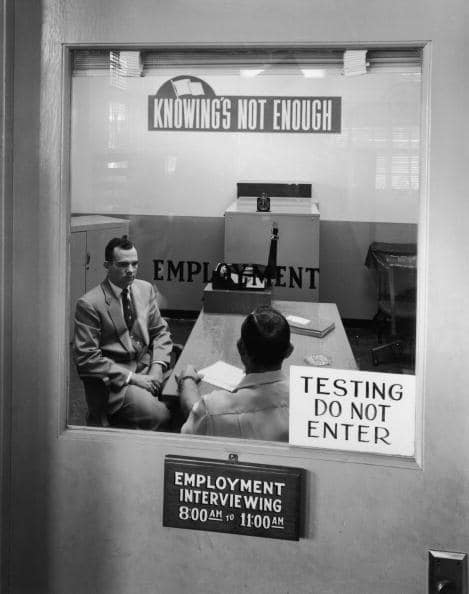 Job interviews can be nerve-racking. You have one shot to convince a potential employer that they should hire you instead of dozens (and maybe hundreds) of other qualified candidates. In this tough job market, a man has to be on top of his game during interviews if he wants a chance to land the job.
Read more on How Prepare for and Rock a Behavioral Job Interview…
By Richard Shepherd on June 30, 2010
Let me get something off my chest. WordPress sometimes, just ever-so occasionally, makes things sound a little harder than they actually are. Custom post types sound quite scary, but really they aren't. Jane Wells, WordPress UI guru, commented on their name in my last article for Think Vitamin:
By Dan Emery on June 17, 2010
The importance of radii
We've written about using 'nodes' with 3D objects made from wood before, but suggested it may not work for acrylic because it is more brittle and less forgiving.
By Seth Godin on June 7, 2010
Steve Jobs reports today that Apple is selling an iPad every three seconds.
This is a pretty urgent moment for my friends on the Kindle team, so here are some bonus thoughts on pricing, business models and competition:
Google Author link